Innovative solutions for all your building needs.
Services are provided around Sutton Coldfield & the surrounding areas.
Creating comfortable and safe spaces for you.
Welcome to Bluwood Design & Build, we provide quality kitchens, bathrooms, home extensions, loft conversions, garage conversions, and home refurbishments serving in the Sutton Coldfield and all the surrounding areas.
At our company, we offer a comprehensive range of services for all your building needs. We take pride in managing every aspect of your project from start to finish, including architectural drawings, planning applications, structural calculations, and building regulations.
Our team utilises state-of-the-art 3D design technology to create detailed plans that allow you to make informed decisions and bring your vision to life. With our expertise and commitment to excellence, we can make your dream project a reality.
Innovative Design - we are building the future of properties.
Throughout the years we have perfected the art of satisfying our customers and we strive to constantly build on our reputation to bring you the best service possible. With our commitment to excellence and attention to detail, you can trust us. At Bluwood Design & Build we understand how important it is for you to have confidence and peace of mind when it comes to your building project. That's why we guarantee all of our work and ensure that it is carried out in strict compliance with the latest building regulations. We aim to deliver a safe and high-quality outcome that meets your needs and exceeds your expectations. Our experts are ready and eager to help you turn your vision into reality. Get in touch with our team to start your project. 
Get started on your project with us today!
Building your vision to exceed your expectations.
At Bluwood Design & Build, we are dedicated to providing our customers with the highest quality products at an affordable price. We have established strong partnerships with a variety of reputable suppliers to ensure that we can offer the best selection of products to meet your needs.
With over two decades of experience in the industry, our team of skilled fitters are experts in providing complete kitchen solutions, including tiling, plumbing, electrics, and lighting. Additionally, we specialize in full projects for customers with accessibility needs.
At Bluwood, we prioritize the safety and satisfaction of our customers. That's why we guarantee all of our work and adhere strictly to current building regulations, giving you peace of mind and confidence in the quality of our services.
We are proud to be a gas safe registered company.
Here at Bluwood Design & Build we are a Gas Safe registered company. We meet all the necessary standards and qualifications to work legally and safely with gas appliances and installations.
Being registered with Gas Safe also provides reassurance to you, our customers that we have the necessary expertise and qualifications to handle gas-related tasks, such as installations, repairs, and maintenance.
FINANCE OPTIONS AVAILABLE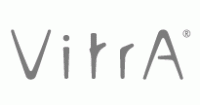 Get in touch with a memeber of our team now.
Leave your name, phone number, email address and time you would like a call, and our team will be in touch.
To kick-start your project, reach out to our team and get the ball rolling. Don't hesitate to get in touch with us today and take the first step towards a successful building project!